The P.E. Piston Pump melters offer the best alternative for high quantity adhesive dispending on continuous jobs. DU series offers total flexibility in its control, from traditional analog to the most complete operational control through PLC network connected to your production line.
Greater durability for longer lasting equipment.
Integrated auto feeder.
Reliability and control.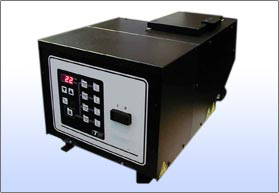 This picture is for illustration purposes only